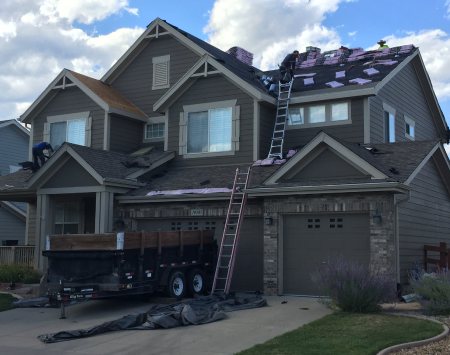 What We Do
We are a full service, one stop shop for all of your exterior and interior restoration and remodeling needs. Whether you are looking to renovate the exterior of your home after a storm or update the flooring, cabinets, kitchen, and bathrooms of your home we strive to make the experience hassle free, done in a timely manner, and professional. We strive to complete the work with integrity and pride so that the ending result is not only beautiful but built with lasting quality.
Why Choose Us
Colorado R&R has more than 8 years experience working with home owners in the Denver Metro Area. We are a local company and the happiness of our customers matters because we are here for repeat business. We will work with you from designing details to the last finishing touches to insure the highest level of satisfaction no matter what project you are planning to take on. Colorado R&R are has extensive experience working with insurance companies to assess damages, we fight for you to make sure that you get the most out of your coverage. Finally we work with other local contractors in the community, who are just as committed to customer service as we are. Working with Colorado R&R takes the headache out of dealing with all the fine details that come with multifaceted projects, letting you spend less time in the logistics and more time enjoying the final product.
Meet the owner
Igor is a devoted husband and father of two boys. His experience started as an adolescent while working with his dad and remodeling homes. As he got older he found a passion for helping homeowners after natural disasters. After over ten years of experience, CRR was formed with one goal in mind, which was to have a company that can do it all. He wanted to make sure that people could turn to him with all their home needs. From exterior storm restoration to interior bathroom remodels. That is why he believes in restoring and remodeling homes with integrity.